Rolling Tray + Lighter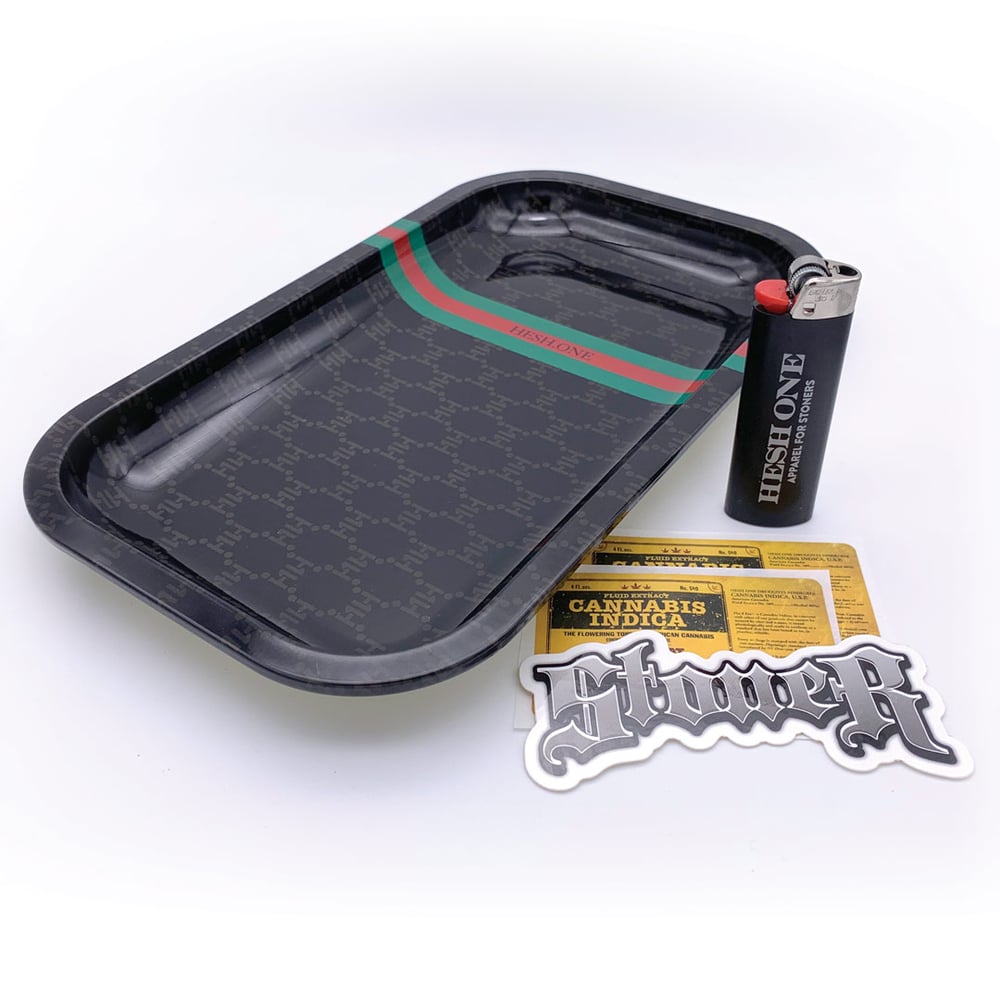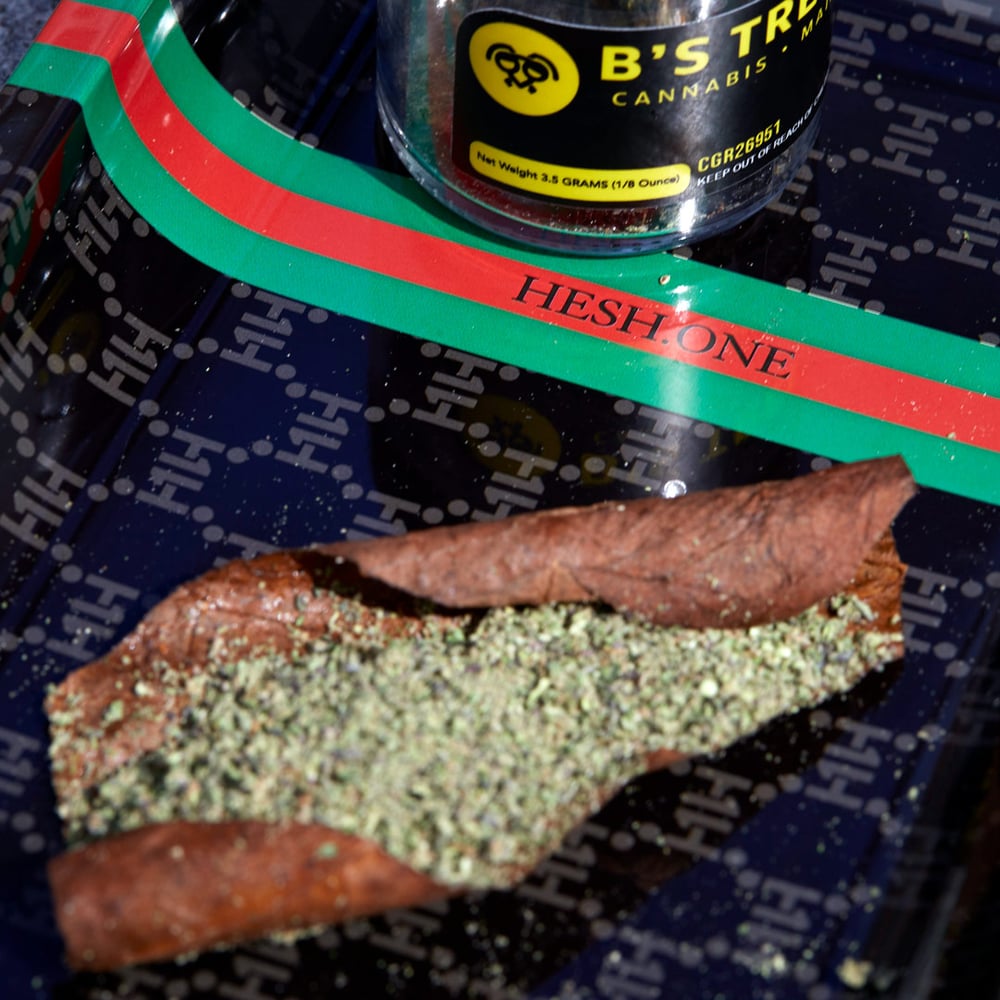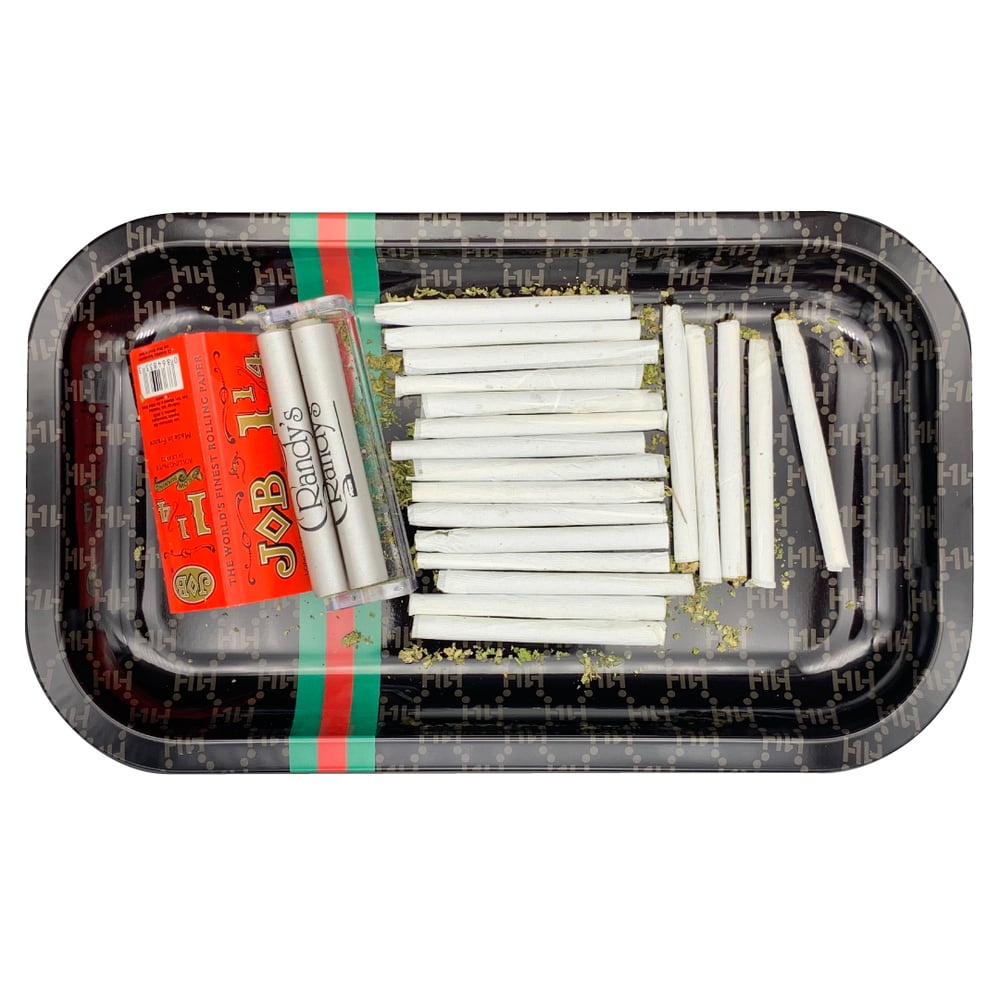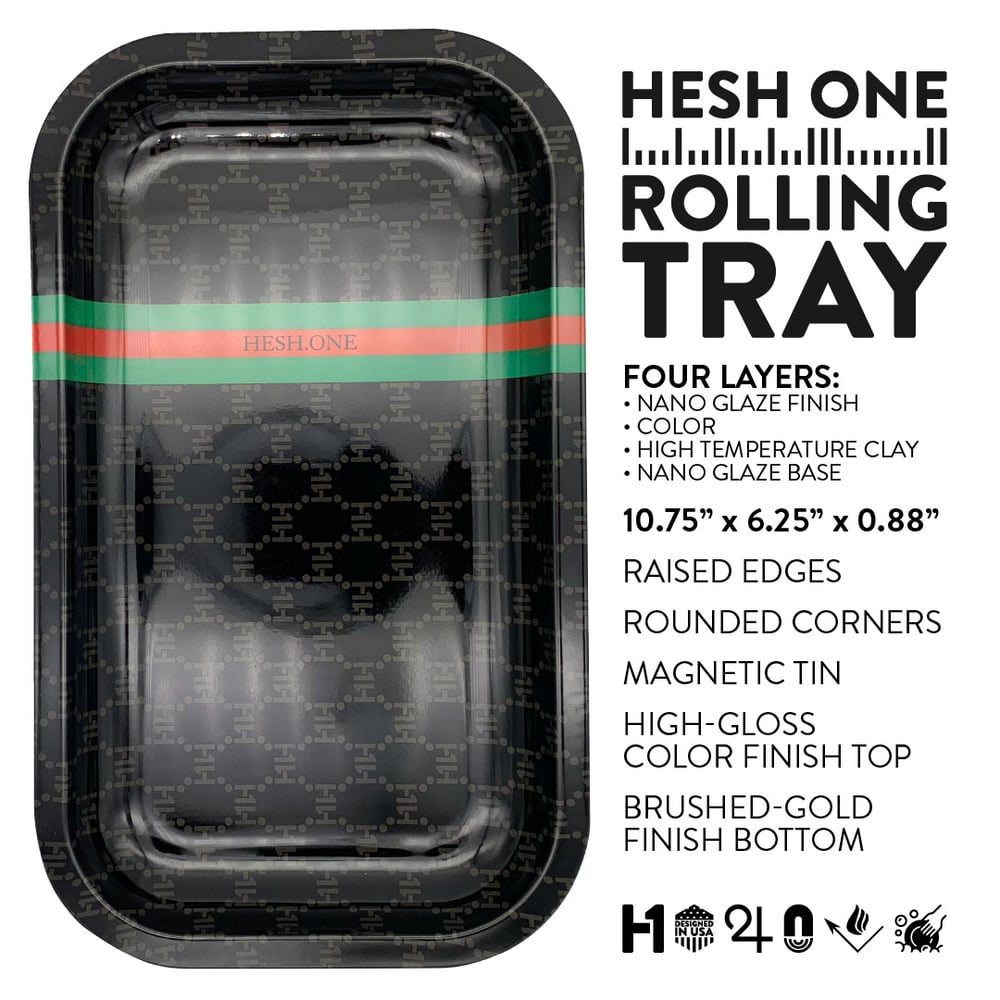 Form meets function with this medium-size 10.75″ x 6.375″ rolling tray. Comes with Hesh One BIC lighter and a couple of stickers.
A homie was like, "why don't you make rolling trays?", and that's the reason I started looking into the rolling tray space. I'm pretty basic.
Sure Rasta Bart, stoned Rick & Morty, and high af aliens have their place in the stoner realm but nothing was readily available with simple, tasteful design so the "H1 x Rolling Tray" began development. The HH Supreme print in black with green & red accent stripe were my first choice so that's what we're looking at.
I worked closely with the manufacturers to bring my vision to reality and a few weeks later these rolling trays were in hand. Similar to a dinner tray, but without the different compartments, it provides a flat surface for rolling and high edges to prevent spillage. A perfect accessory for any smoker.
This multifunctional piece features food grade finish and is temperature resistant to 300º. Raised sides to keep all your stuff in while you're rolling up your next smoke.
It looks right at home in any stoner space and may even class the place up a bit. So many uses: rolling tray, dab supply tray, key caddy – use it as a plate and eat a sandwich.
* Stickers may vary depending on availability
Food Grade
Polished Finish
Image protected by Nano Glaze
300º temperature resistant
Base: Tinplate
Made with quality by Anhui Dragonleaf Rolling Tray Import & Export Co., Ltd.