HESH 14k Pendant + Chain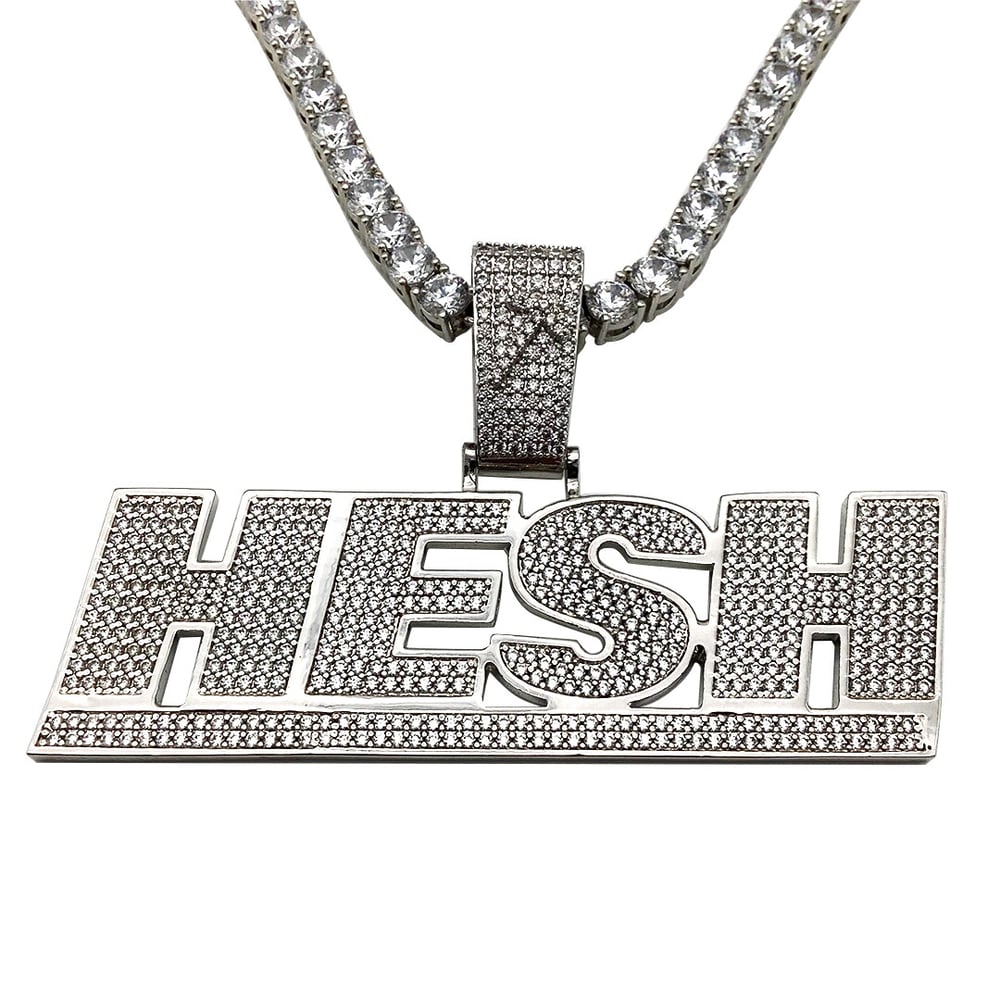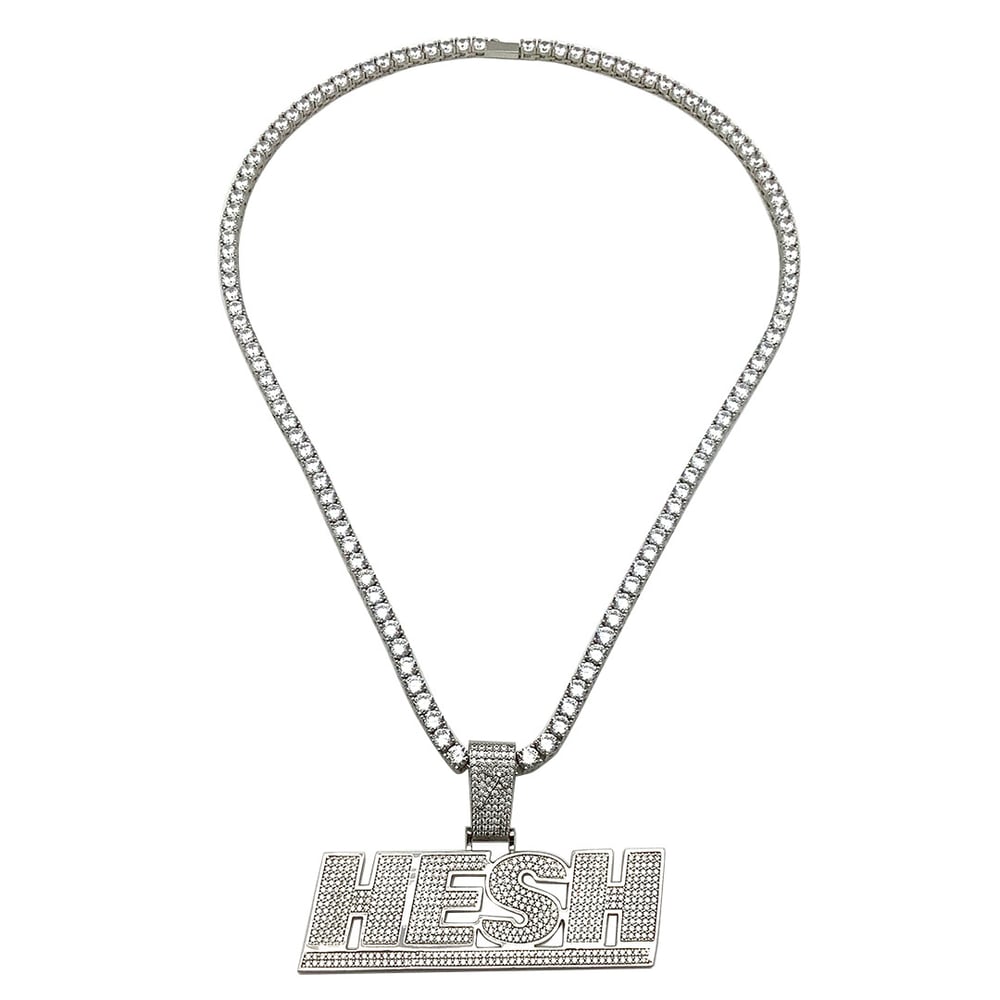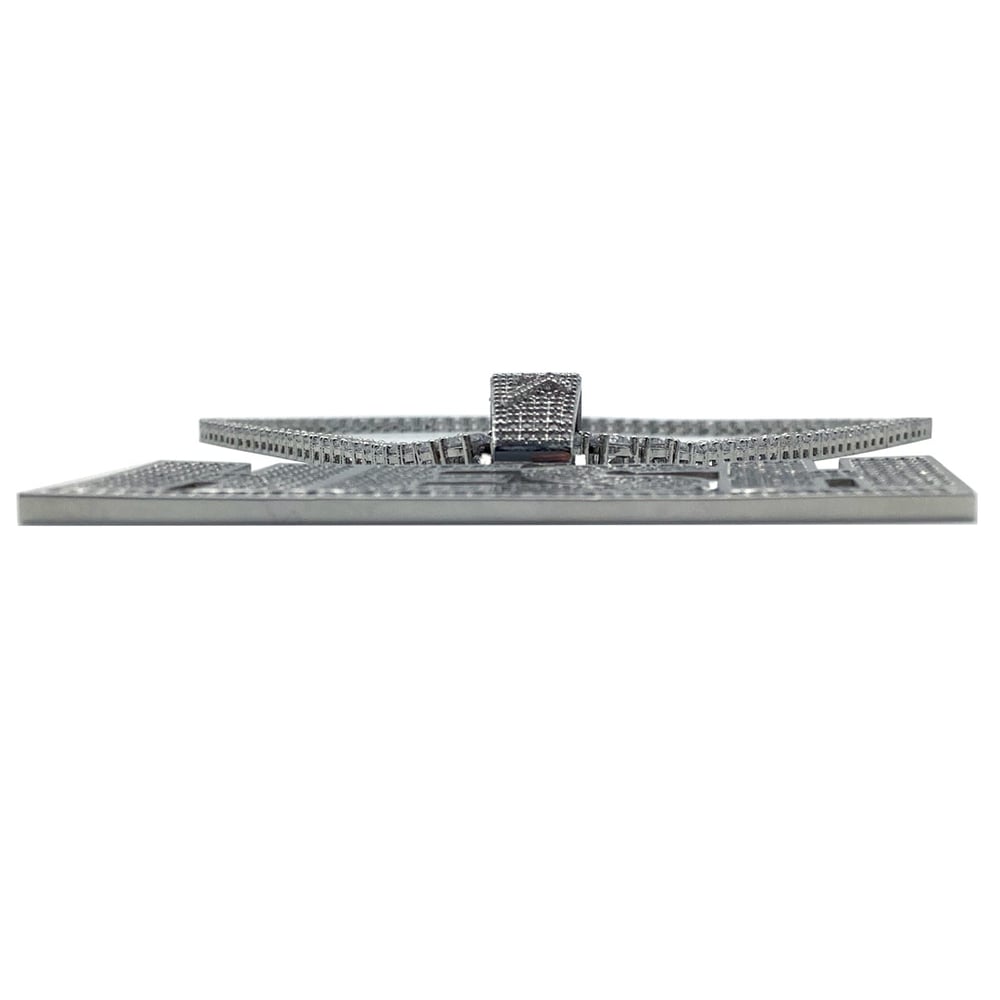 You are a stoner on the team that puffs like true cannabis champions and stand out from the pack of part-time stoners.
Some Hesh One -type stoners are people who blaze morning to night while promoting hip hop culture and lifestyle positively and without effort all the while. These eye-catching pieces are an extension of that magnificent mindset: Hesh and Fresh.
14K CITY LETTERS PENDANT
Your customized pendant arrives ready to shine with HESH in 14k white gold plated "city letters" flooded with bright hand-set gemstones on the front. Photos don't do the brightness in the stones justice that you can only see in person. Icey bail fits up to 12 mm chain and has The GLD Shop prospector's pick logo on front and logo stamp on back.
The personalized pendant took time to craft and test and once on you'll know it was worth the efforts behind it. Exclusive design made to order by The Gld Shop, Miami, Florida – same company that makes officially licensed NBA, NFL and MLB team pendants.
10K 5MM 24″ CHAIN
Your chain is a 5mm 10k white gold plated 24″ tennis chain dripping with gemstones that have amazing color and shine. Drip Talk Jewelry is produced by Will Young from New Orleans, Louisiana.
Pendant and chain in photos are the items you receive.
Pendant arrives with card and lifetime guarantee from the manufacturer. The GLD Shop will repair or replace the item should you experience any defects in craftsmanship or breakage.